With the support of generous patrons and businesses, the Meridian Library Foundation can help the district expand its footprint in the community by providing modernized public spaces so it can continue to provide educational, economic, and entertainment opportunities for our diverse patrons.
As a business or Foundation partner, your name and/or organization will be publicly recognized by the Meridian Library Foundation. We thank you for your support and shared vision to create physical spaces that are welcoming and set the tone for excellence.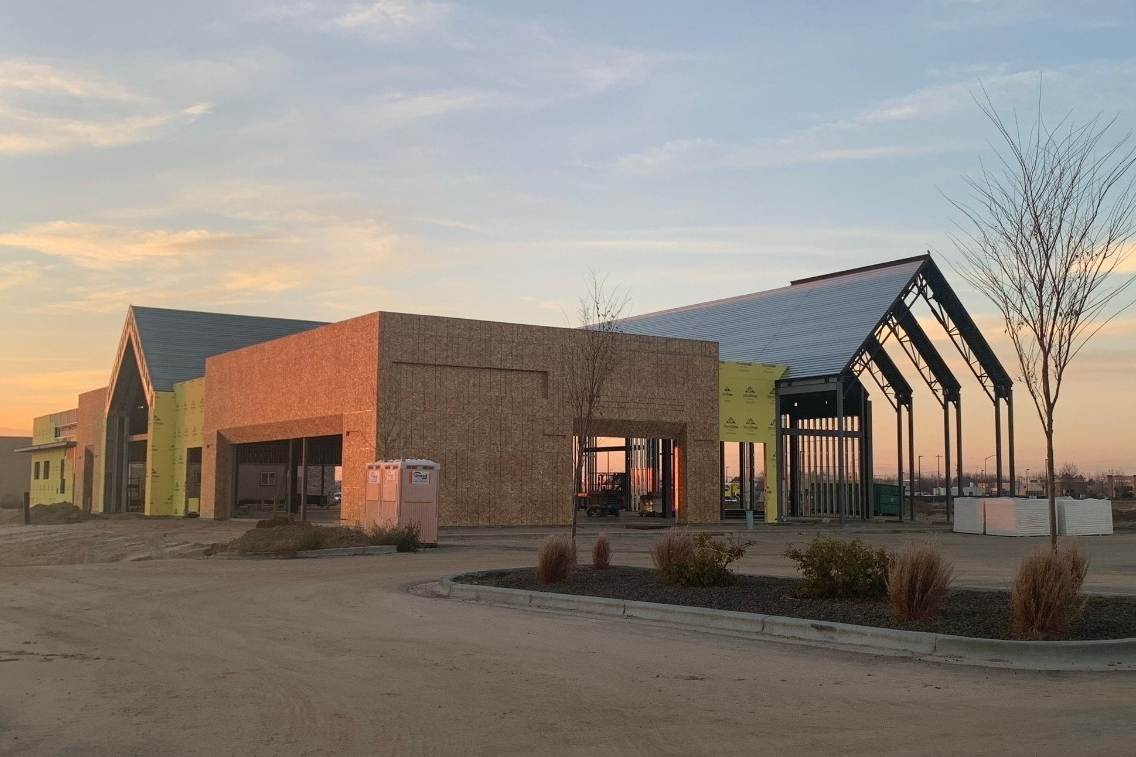 2021 Foundation Partners:
VISIONARY ($250,000)
Sunderland Foundation
CHAMPIONS ($10,000+)
Together Treasure Valley

AUTHORS ($5,000-9,999)
Union Pacific Foundation

SUSTAINERS

(MONTHLY recurring GIFT)



PUBLISHERS
($1,000-4,999)
Donald Soper
Whittenberger Foundation
Greater Boise Rotary Foundation
Crystal Williams
Bonfire
Rob & Leann Kern
Nathan & Jane English
Idaho Community Foundation
Idaho Food Bank Fund
L David McKinney
Jane Gennrich
EDITORS
($500-999)
Josh Cummings; Victoria Henderson; Mary Jones; Kevin Gamache; Edward Humphreys; Joshua Paul; Carol Schoenherr; Gayla Smutney; The Wonderful Company Foundation, Inc.


ILLUSTRATORS
($250-499)
Network for Good; Say Cheese; Irma Echeverria; Cory & Terrilene Smith; Sally Thomas
READERS
($100-249)
Laura Knutson; Elizabeth Miller; Jared Roper; Susan Troyer; Gretchen Caserotti; See's Candy Shops, Inc.; Panera; Alona Nichols; Dan Scofield; David Poole; Brian & Eryn Turner; Juanita Crespin; Dean & Marilyn Falk; Larry & Sharon Johnson; Armando Costales; Pam Geile; Leif GGilbert; Blackbaud Giving Fund; Annette Haenszel; Christina Hirsch; Joel Howard; Howard Little; Allison Maier; Colleen Parrish; Cheri Rendler; Carolyn Sinnard; D Tucker; Robin White
PATRONS

($25-99)



Claudia Weathermon; Chipotle; Benevity; Amazon Smiles; Red Robin; Jan Baldassarre; Curtis Cahoon; Kathleen Comstock; Kimberly Ehorn; Barbra Hendricks; Anita Jahner; Jenaleigh Kiebert; Stephanie B Martin; Richard Nelson; Gayle Osborne; Clancy Passey; Sandra Thibo; Ronda & Wayne Welter; Molly Wyss; Panda Express; Stephanie Martin; Kroger (Fred Meyer Community Rewards); Kate Aschebrenner; Mary Aagard; Katelyn Boden; Penelope Clakr; Julie Crespin; Karen Duchnowski; Megan Egbert; Vannia Evans; Marla Fund; Jessica Grogan; Nancy Joyal; Morgan Keating; Megan Larsen; Elizabeth Littman; Glenda Nelson; Diane Stinger; Carlton Voss
become a partner and donate today...
MERIDIAN LIBRARY FOUNDATION
© Copyright 2023 Meridian Library District Foundation, Inc.